Posts tagged
Massive open online course
0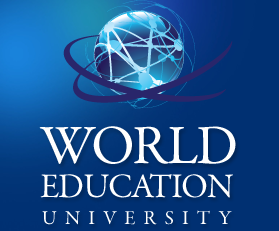 A new online university I've been involved with for several weeks just opened for enrollment. Based out of Palm Springs, California, World Education University is a for-profit, tuition-free, online school. It was founded on the belief that everyone in the world should have access to higher education without cost, bypassing socioeconomic barriers that would normally prevent people from engaging in important learning opportunities, and elevate them into higher-class lifestyles. It joins the company of other free online learning communities like Coursera, edX, Udacity, and the University of the People, who offer Massive Open Online Courses (MOOCs). However, there's an important difference between World Education University (WEU) and other learning communities: WEU is set up as a standalone institution, and has been awarded degree-granting status by the state of California. And they are restlessly pursuing fulfillment of accreditation requirements. So instead of partnering with different colleges that offer college credit for MOOCs, like the University of Antioch has done with Coursera or Colorado State has done with Udacity, everything will happen in-house.
While the structure is probably most similar to University of the People, WEU is taking the for-profit route, instead of non-profit. Tuition costs are subsidized through advertising and forming business partnerships, rather than through donors. Every student will have a marketing profile. Very few people would ever claim to like ads, but sitting through a few ads and an occasional marketing survey in exchange for a college degree? Who wouldn't do that?
I'm optimistic. With the recent news that 40 more public universities started offering college credits for free MOOCs, I think the time is right for an endeavor like this. There's a few obstacles WEU is aggressively striving to overcome so it can sustain itself as a valid and effective institution of higher learning in the long run.
Instructor Involvement and Peer-to-Peer Learning
In a MOOC I participated in recently, one person noted, "A MOOC is very illustrative of what self-directed learners can do. There is, very purposefully, I believe, little intrusion from a teacher in the traditional sense as the participants start to create their own meaning. In this way new knowledge on the given topic evolves." I love the peer-to-peer approach to learning. It encourages socialization and collaboration, deeply involves students in the educational process, and empowers students to take control of their own learning. An online environment is especially suited for peer-to-peer learning, because it tends to level the playing field. Educators have noted before that shy students tend to open up to their teachers and classmates in an online class, and say things and voice thoughts they'd never have the initiative to communicate in a face-to-face situation.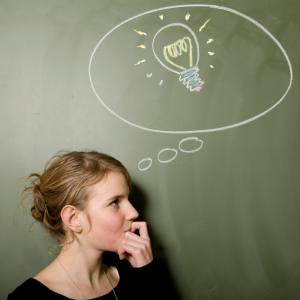 Students can't be left in the dark. There must be a structure, and typically in an online learning environment an instructor or facilitator assumes that role. However, in a MOOC, this can be a little trickier. To help address this, WEU is implementing an adaptive learning system which facilitates educational experiences unique to the individual's learning styles. And if WEU can successfully emphasize the best aspects of its peer-to-peer approach to learning, it will really soar in the quality of its learning material and how its students engage the courseware and their classmates.
Validity of Degrees
Certainly, it is a prime time to implement a higher-ed business model like WEU. The economy is still recovering, unemployment rates are high in many areas, and college tuition rates are continuing to rise faster than inflation. People recognize the need for marketable knowledge and skills a college setting can provide, but it's not within everyone's grasp financially. The attraction of zero-cost education is growing, as evidenced by the constant rise in MOOCs, and the attention they've received from accredited universities.
But how attractive will this be to students? I can understand why it's hard for some to rationalize spending time on a course for which they don't receive a tangible benefit, such as a raise or an industry-recognized diploma. In the U.S., accreditation is especially a big deal. For example, according to the course catalog, WEU is offering a Masters in K-8 Instructional Mathematics. Many K-12 schools and districts offer raises, tuition reimbursement, and added recognition for teachers who complete extra degrees. But if it's not accredited, teachers may not receive these benefits.
However, this is not always the case overseas, especially in developing countries. In a place like Thailand or Malaysia, a degree from an American college is valuable no matter the accreditation status. Such a degree is evidence the graduate is knowledgeable and fluent in English…both highly marketable skills in such an area. WEU will undoubtedly be extremely attractive to students from countries with a lower socioeconomic status.
Fortunately, WEU has a full-time staff actively working on fulfilling the requirements for accreditation. As soon as they make more headway in this area — and I'm confident it's just a matter of time — you can bet I'm going to enroll in a degree program, but that's not stopping me from participating in a few other classes as a non-credit student for my own edification and personal enhancement.
I highly recommend visiting World Education University's web site to learn more about this unique school, its mission, goals, and the courses it offers.

Related articles