1
We are gearing up to launch Weber Online, our school district's new web site for fully online courses. We've been using Moodle as a hybrid learning environment in our junior and high schools for a few years now, and the online courses will use the same system. With the assistance of a counselor, Weber School District students will be able to register for courses such as Fitness for Life, Physics, Biology, Earth Science, Anatomy, and more to accelerate their learning process, and possibly graduate early.
This is a new frontier for Weber School District, and there will be some hurdles to overcome. Few, if any of our teachers have direct experience with teaching in a fully online environment. Watson (2007) identifies five major challenges that schools and districts often encounter when implementing online courses.
Many parents, administrators, educators, and legislators do not fully understand online education
In 2006, Michigan became the first state in the U.S. to mandate virtual K-12 learning, requiring that each student take at least one online course before graduation. Others states followed in the years after. With Utah Senate Bill 65, a statewide online education network was ratified, yet the community is still somewhat divided on the issue.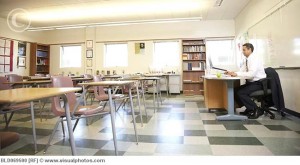 Generally people see anything that can aid a student's education as a positive thing, but the problem is that people often don't understand the ramifications of online learning. Is it really that different from a traditional classroom? How does a student communicate with the teacher? Some people think online learning constitutes a "teacher-less" or "self-directed" learning environment. Recent changes to Utah's law has K-12 students registering for online courses in "windows" of enrollment each semester, rather than an anytime free-for-all, suggesting that a progressive model of learning in the collaborative social environment similar to a traditional classroom can be used. As Dawley (2007) demonstrated, online group learning gives students a stronger sense of community, instills enthusiasm and motivation with coursework, addresses multiple learning styles, reduces feelings of isolation, and gives opportunities to gain experience in using teamwork in testing real-world practices, a critical trait for functioning in the modern workplace (p. 98).
The problem is that teachers transitioning to online instruction are often at a loss in how they must shift their pedagogy. How do we assess learning? Should we just give quizzes to our students the same way we do in traditional classrooms? Studies suggest that students do perform better with online tests, rather than paper tests (MacCann, 2006). But just because Moodle provides the ability to give online quizzes, shouldn't lead teachers to believe they are a necessary component of online assessment (Dawley, 2007). "Authentic assessments such as projects and portfolios help students develop real world skills and empower them to take responsibility for their own learning" (Dawley, 2007, p. 174). Online courses have a tendency to thrust students into the position of being more responsible for their own learning anyway.

The growth in online education has outpaced education policy and processes
How do we regulate what students are doing online? It has been a long-standing policy of Weber School District that official student-produced work on the Internet must have a teacher backing it. For example, students can't upload their own videos to
WeberTube
. A teacher must do it for them. Likewise, can an online teacher request that students produce an online public portfolio as part of their coursework, or must all course materials be kept within the LMS? I've written before about student blogging (
Why Teachers Should Encourage Students to Blog
), but I left out this problematic policy. In Weber School District, teachers are on their own if they want to use
Edublogs
or a similar system to set up student blogs, but as district policy we discourage anything that in which student work is published without a teacher approving it first. A teacher could set up a fully-moderated blog that meets all these requirements, but this would be using third-party tools, so they'd receive no official support from the district.
And what happens when students outside our district start enrolling in our classes? What jurisdiction do we have over them? How will they integrate with our student system, which was initially designed for in-district students only? How will our online reporting data synchronize with other districts? Questions such as these must be addressed as we move forward.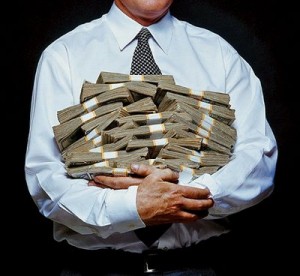 Funding for online students and programs has not been resolved
It costs money to educate our students. If students start taking one or two extra courses each semester than we originally allotted for them, how will we reconcile this when we carefully analyzed the funding and distribution of assets in our district? How much is the state going to "chip in" to resolve this discrepancy, and will it be enough?
Equal access remains a challenge
Not every family in Weber School District has a computer, let alone high-speed Internet access. While the digital divide is constantly closing, teachers must be aware of some of the challenges. Weber School District does a great job of providing technology and computer lab resources to all its students, but if a student is trying to take an online course from home on a dial-up connection, it hardly makes sense for the teacher to incorporate video lectures and material, as these would take a frustratingly long time to download. Teachers wishing to include multimedia in their courses should survey their students before the course starts to make sure technology gaps don't exist.
Determining the proper role of technology in education
Technology is only as good as the students and teachers using it. Our students are being trained to be productive, effective members of the community in the 21st century world. Workplace skills require adeptness with technology tools, and our "digital natives" are already intimately familiar with many of the tools. The role of the teacher should be to educate these students in how to use these tools to create stimulating learning experiences, and how they can impact how the students function and perform in real-world situations.
References
Dawley, L. (2007).
The tools for successful online teaching
. IGI Global.
MacCann, R. (2006). The equivalence of online and traditional testing for different subpopulations
and item types.
British Journal of Educational Technology, 37
(1), 79-91.
Watson, J. (2007).
A national primer on K–12 online learning
. Washington, DC: North
American Council on Online Learning.